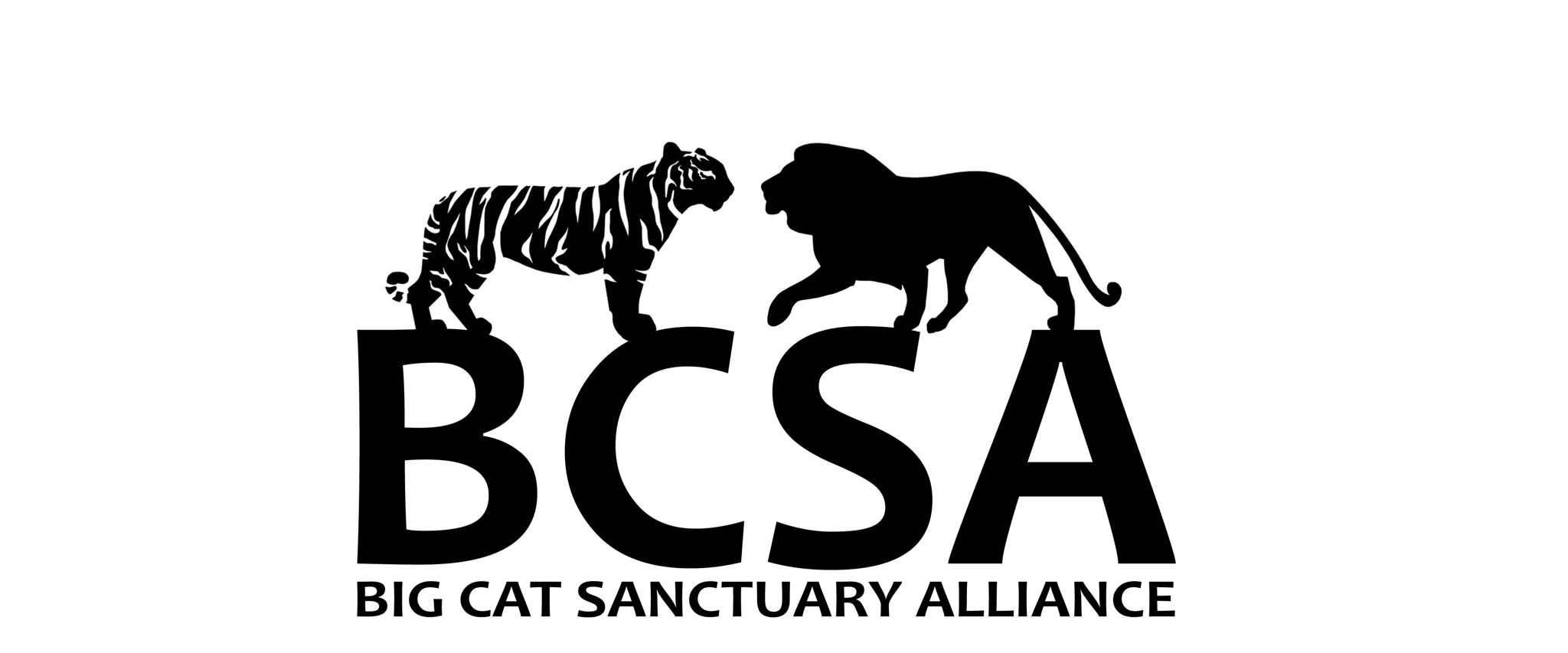 Newly formed in 2017, the BCSA was created to strengthen the big cat sanctuary community by offering an annual workshop for sanctuaries to come together to learn new methods in animal care, discuss veterinary issues and treatment, and cover financial topics such as fundraising strategies and sustainability. In addition, we will offer support to member sanctuaries as well as sanctuaries interested in obtaining BCSA membership on topics listed above as well as ways to overall improve their standards of care. In addition, the BCSA will speak as one unified voice on the issues of the exotic pet trade, big cats used in entertainment and other areas of abuse. The BCSA works towards the day when sanctuaries are no longer needed because the ownership and commercial exploitation of wild cats has been eliminated.
Your donation directly supports our program and helps us advance our mission of increasing the standards of care for big cats in sanctuary as well as allowing us to have stronger voice against the exotic pet trade and exploitation of big cats.
Donate via Credit Card or eCheck
Is my donation and credit card info secure?
Yes, the security and confidentiality of your information is our highest priority. We will not sell, trade or share your personal information with anyone else, nor send donor mailings on behalf of other organizations, and we will only share personal information if you have given us specific permission to do so.
Is my donation tax deductible?
Yes, we are a fiscally sponsored project of Community Initiatives, which is a public 501c3 organization recognized by the IRS. Your donation is tax-deductible to the fullest extent permissible by law.
How do I know that my donation was made successfully?
You will receive an emailed receipt immediately after your donation is submitted and your credit card is processed. Your donation will also show up on your bank or card statement within 1-3 business days.
Do I get a receipt?
Yes, a receipt is sent to your email inbox once your donation is processed. Please be sure to keep a copy of your receipt for tax purposes. If you select a recurring donation, you will be sent an individual receipt each period when your donation is processed.
Is my donation private?
We will not share or sell a donor's personal information with anyone else, nor send donor mailings on behalf of other organizations.